If you've been taking a voyage with us through our blogs, you've learned about the saltwater beginnings of Gentlemen Smugglers and our high-grade offerings. Today, we're charting a course back in time to an era where velvet blazers met cannabis stashes, where our leading ladies ruled the high seas and were as unstoppable as the tides themselves.
Gentlemen Smugglers has its roots steeped in Americana. For a decade, from the '70s to the '80s, the "Gentlemen Smugglers"—distinguished by their gentlemanly charm and aversion to violence—ruled the waves, becoming de facto princes of the tides. They hailed from the South Carolina Lowcountry, their stomping grounds a labyrinth of secret waterways that once served as pirate Blackbeard's playground and the highway of Prohibition-era rum runners.
Kingpin Barry "Flash" Foy may have steered the proverbial 'ship,' but it was the likes of Captain Judy and Miami Tammy—Barry's partners in crime—who made the voyages possible. Keep reading to learn more about the female smugglers essential to GS lore!
Captain Judy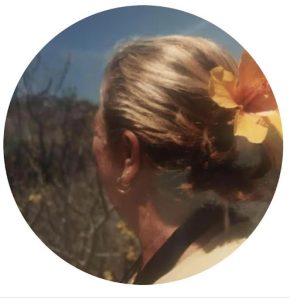 In a world dominated predominantly by men, unparalleled stories of female valor often get lost. One such untold story is the life and adventures of Captain Judy. Known for her legendary status and remarkable bravery, her journey began during her high school years, weaving a tale that involved encounters with smugglers, braving hurricanes and exploring unknown horizons.
Judy's story starts on an ordinary day during the Antigua race week in college. A chance meeting with an acquaintance ensued when he got into her water taxi and introduced her to a world she'd never want to leave – life on a boat. The boat was not just a vessel, but the home of her upcoming adventures. Journeying from Antigua to St Barts to finally, St Croix where she'd lived, it marked the beginning of carving her own identity as Captain Judy.
Despite being a woman, her reputation as a solid 'boat person' didn't stem from her gender, but rather her ability to handle dangerous situations with ease and quick thinking. It was during a turbulent season when hurricanes David and Frederic hit that she fully embraced her role as 'Captain.' Being responsible and having a job to do, she braved the storms, impressively doing so in a marina filled with boats owned by her friends. As she battled the elements single-handedly, a Hess Oil employee from a nearby refinery was finally sent to assist her, leading to an unexpected outcome. They didn't dock the boat, but instead secured her to a buoy, making her the safest person in the harbor.
Captain Judy's persona, however, didn't derive solely from her maritime capabilities and boldness. It was actually because of her encounter with a famous Hollywood actress aboard her boat during a sunset trip in St Barts. Mesmerized by her tales of braving hurricanes, the starlet labeled her 'Captain Judy', an identity that she would carry forth with pride.
Judy's adventures didn't end in St Barts. Her personal journey unfolded further when she stumbled upon a 50-foot sailboat, heading towards Colombia. Intrigued and eager for more adventures, she decided to join the crew, engaging in risky endeavors that pushed the boundaries of law and order. During these voyages, their boat was often surveyed by the Coast Guard. However, her quick wit and unorthodox methods, such as appearing topless on the deck, successfully threw them off their track, making their voyages seem like leisure trips rather than pot smuggling expeditions.
Her life took another turn when a boat owner from St Thomas offered her a job, which embarked her on a journey to the Mediterranean, getting close to Lebanon (where she even participated in facilitating ceasefires). With no regrets — unconventional paths, thrilling journeys, unparalleled courage, and a dash of humor are what decorate the riveting saga of Captain Judy — a testament to the fact that one's true strength can overcome any storm.
*A list of other notable Judy "nicknames": JudyMc, Capt Judy, Barbara Jean (The Rolling Machine), Susie Duff, Lucy Seabrook, Sister.
Miami Tammy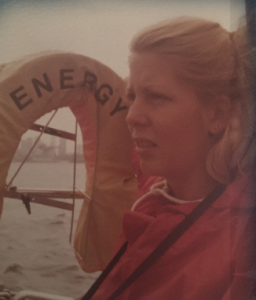 Decoy, smuggler, and empire runner, "Miami Tammy" (Tammy Lundstedt) turned sunbathing into a camouflage artform while Colombian helicopters passed overhead. Her jet-set lifestyle, punctuated by champagne, private planes and prison breaks, was as thrilling as the heist movies of the time (like that escapade where she paid off a guard, and her lover Bob "The Boss" Byers escaped in a dress and wig).
In another escapade, she recalls a day when Bob whisked her away on a fishing trip in Florida. They ventured off to a secluded river, seemingly perfect for a tranquil day of angling. But suddenly, Bob slipped into a wetsuit, grabbed a clutch of PVC tubes, and took a swift dive overboard.
After a suspenseful twenty minutes, he resurfaced, without the tubes. Bob remained tight-lipped about the contents of the pipes, leaving Tammy's imagination to wander. In the aftermath, she pieced together a hunch that those tubes held a fortune, quite possibly millions. This notion gained support as he was unexpectedly apprehended not long after that peculiar day on the water.
Existing simultaneously in worlds of luxury and illicit operations, Tammy's tale began in the unlikeliest of places: four-car garages packed to the brim with weed. While 'sitting on stash houses,' Tammy was responsible for delegating turf, managing the money, and ensuring everyone got their due. Just a 15-year-old, she commanded respect from hardened smugglers, not through intimidation, but by fostering a sense of camaraderie.
Fearless in the face of danger, her constant companions were a Pit Bull and a .45 Magnum. Tammy was prepared to do whatever it took to protect the stash. Yet, she was not merely a guardian of the stockpile; she was the one everyone counted on.
Running an empire does not go without its own unique challenges. Tammy would often carry $75,000 in cash, hidden in a pink Samsonite suitcase, to replenish their supplies. Dodging the law enforcement and always keeping a step ahead meant her life was constantly on the move. Despite the inherent dangers, Tammy couldn't help but relish operating in such a high-stakes, male-dominated industry.
One such ecstatic episode involved a Colombian tribe whose path crossed with Tammy's. Blonde-haired and green-eyed, she commanded an exotic presence. Courageous and audacious, she took it upon herself to strike fear into the hearts of the tribespeople, hoping to keep them at bay. From riding donkeys like a skilled jockey to performing a pseudo-ritualistic dance, her actions successfully deterred the tribespeople, reinforcing the image of a female smuggler that was not to be trifled with.
Against all odds, Tammy thrived in this endlessly dangerous game, living a life on the edge between Miami and Martinique. The thrill and excitement never waned for her; instead, it fueled her to navigate this slippery slope meticulously and artfully. Miami Tammy's story is not just about survival but about thriving in the face of adversity and reveling in the rush.
*A list of other notable Tammy's "nicknames": Queen of the Kingpins, The Queenpin, The Admiral, Miami Tammy
Lady X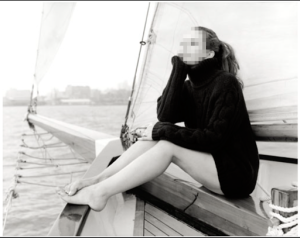 As for "Lady X," let's just say she didn't just break glass ceilings—she smashed them with pounds of hash and cannabis. She commanded respect in a male-dominated empire, proving herself a vital cog in the smuggling wheel. On an ill-starred night off the coast of New Jersey in 1981, she took part in an infamous operation involving a generous stash of hashish, estimated to weigh upwards of 30,000 pounds. 
We've told you the story of the Second Life, let's now dig deeper into GS lore with Lady X:
The Sinking of the Falcon
The Meermin, anchored off New York City, was equipped to offload its cargo of 30,000 pounds of hashish. Lady X had organized a rendezvous with her two wooden boats—the Falcon and the Tanqueray. An inhospitable sea stalled their departure, and as time ticked by, the impatience among the Meermin's crew grew.
Finally, the two boats set off from New Jersey to meet the Meermin. They found it offshore after hours of cruising. In terrible weather conditions, Falcon, tied to the Meermin, began receiving the hash sacks.
The Tanqueray waited nearby, prepared to transport the majority of the crew once the transfer was completed. Midway through the transfer, a cleat on the Falcon broke loose, causing the two boats to crash together, damaging the Falcon's hull, and causing it to take on water. Despite debates about heading back, the team decided to continue the operation.
When the Falcon started sinking 20 miles offshore, the crew abandoned the doomed vessel—only after opening valves to hasten its sinking—and sailed back. The partners in New York initially questioned the story's authenticity, threatening violence for the truth. Once they accepted no one had cheated them, they dispatched divers to salvage the lost hash, much of which was already floating toward the shore. The Falcon's last public engagement was when it was accidentally dragged into a fishing net, alerting the Coast Guard to its watery fate.
The incident held a magnifying glass to their operations, setting off an inexorable chain of events that eventually led to Operation Jackpot.
Gentlemen Smugglers — Your Passport to Premium Cannabis & Unparalleled Storytelling
By '85, the game was up. Operation Jackpot swept into port, and more than 100 smugglers were stashed away in prison cells. Barry spent 11 long years in the clink but, as the saying goes, "once a pirate, always a pirate."
Ironically, many of the markets Barry and the other smugglers once kept afloat are now legitimate businesses. And that's why Barry set sail once again, this time putting wind in the sails of social equity and of course, good ol' cannabis.
So there you have it, a sampler of the fearless female smugglers. Their legacy? A wild tide of high stakes, bold adventures, and a nod to a bygone era when the rules were just suggestions, and the horizon was always ripe with possibility. That's the enduring spirit of Gentlemen Smugglers, your passport to premium cannabis. After all, legends never die; they just find new ways to make waves.
Stay tuned for more blogs recounting the fearless adventures of the female smugglers!
Follow and Connect With Us on our various social media channels (Facebook, Instagram, Twitter, LinkedIn) to stay up-to-date on all the latest news, deals, announcements, and more!